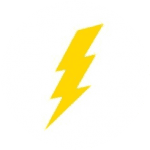 Fast Payout Slots
Like most things in the World, you usually want a payment owed to you in your bank account fast and online slots are no exception. Fast payout slots do exist, and we're here to take you through them all and supply as much supporting information as possible as to how you can identify fast payout slots against standard payment options.
Finding Fast Payout Slots
In the first instance, let's recognise which payment methods qualify as fast. We've highlighted the popular online casino payment methods as follows:
  Cryptocurrency: 5 – 20 seconds, includes Bitcoin, Ethereum, Litecoin, Dodgecoin, Bitcoin cash
  E-wallets: 1 – 2 hours, includes names such as Skrill, Neteller, PayPal, Paysafecard
  Debit card: 2 – 5 working days
  Bank transfer: 2 – 5 working days
  Boku or Pay by Phone: 2 – 5 working days
Wagering Calculator
Results

Free Bonus Money:

Total Play Money:

Amount You Need to Bet:

Amount You Need to Bet:

Results

Amount You Need to Bet:

Amount You Need to Bet:

What To Consider About Fast Payout Slots
To simply lookout for the above-mentioned payment methods as a way of identifying fast payout slots, would be wrong. Once you've identified your chosen online casino supports a fast payout payment method, the next steps should be followed to ensure they're a good online casino:
   License: Make sure the online casino has an up to date license, you can search for the casino in question via the Gambling Commission's website or GWPA for verification.
   Software Providers: Once you're happy with your chosen online casino is licensed, the next step is to identify the software providers they're using are audited by the like of eCOGRA testing agency.
   Navigation: Knowing the online casino website you'll be using is clearly laid out for ease of navigation is important. There's nothing like depositing funds with an online casino but struggling to find what you want.
   Customer Care: Perhaps the one area that gets overlooked by online casino players, until of course, you need some help. Look out for online casinos offering 24/7 customer service, whether it be via live chat or telephone.
   Safety and Security: Majority of good online casinos are SSL encrypted, the best way to identify this is to look out for the 'green' lock image within the URL. SSL encrypted sites ensure all your personal and bank details are safe from prying eyes, such as hackers.
Fast Withdrawal Casinos Bonus T&C's
Another important area to look at before signing up with your chosen online casino, is the bonus terms and conditions. As an example, some online casinos although may have a fast payout method, they might state 'claiming the bonus excludes Skrill, Neteller, PayPal.
However if you're not planning on claiming the welcome bonus and happy to deposit and play, you can use any of the accepted payment methods that qualify as a fast withdrawal.
Registering with Fast Payout Slots
The majority of online casino registration processes are simple and straightforward. For starters, once you click through to sign up, you'll generally fill in all your standard details i.e. name, address, mobile number, email address. In some instances you might be asked to send proof of identification or even bank statement.
This isn't unusual and has become a requirement by the Gambling Commission, this process is known as Know Your Customer (KYC). KYC is a vetting method in place to safeguard vulnerable people from gambling as well as restrict money laundering or fraudulent activity.
Automatic KYC Verification – Fast Payout Slots
At times the KYC checks are conducted automatically while you submit your registration form. The casino software will match your details against details held in other public spaces, such as the council.
As long as you haven't recently changed address or your mobile number, you'll generally go through within seconds.
You may be required to produce the above identification as well prior to fast withdrawals being made.

Fast Payout Slots Accepting Cryptocurrency
Once known as nothing but a bubble, this form of digital currency has seen a growing adoption by online slots across the World. The most popular of all cryptocurrency being Bitcoin.
Sitting on the blockchain technology and with some cryptocurrency casinos using the provably fair system, has meant more and more players are turning to this technology.
Why, you might ask?
Cryptocurrency casinos offer the fastest payouts seen, generally within 5-20 seconds.
Using the blockchain technology means these systems cannot be hacked nor manipulated.
Running on provably fair systems ensures the outcome of games is verified by you the player instead of happening in the background. This is done by you choosing the random sequence of numbers, known as seeds and matching them with the seed produced by your chosen game once you've spun.
Finally, the graphics on cryptocurrency casinos are second to none.
Ease of Cryptocurrency Casinos
If you don't have a clue of where to start with cryptocurrencies but would like to test the slots out. Most cryptocurrency casinos now accept direct debit or credit card, this means you can use these payment methods in order to purchase your chosen cryptocurrency token.
Once you've conducted your purchase, you'd use your token the same way as you'd use standard cash.
How do I register for a fast payout payment method?
Registering for the most popular e-wallets such as Skrill, Neteller or PayPal is really simple. All you need is a valid email address you'd like to use as your username. Your email address is then linked to your chosen bank account or debit card.
When you've then registered with your chosen fast payout casino, simply choose your e-wallet from the accepted options given, add you email address and proceed to making your deposit.
Can Fast Withdrawal Casinos be Trusted?
Simply put, yes, so long as you've ensured they meet the above criteria and you're happy. Most fast withdrawal casinos do so to have a competitive edge against the bigger other big brands.
Bigger online casinos tend to already have the reputation and financial backing, giving players automatic confidence in the brands. The smaller online casino brands therefore support fast withdrawal payment methods as a selling point.
How long does it take to receive my online casino winnings?
So long as you're using an e-wallet, you should generally have your money in your account within 1-2 hours should you already have verified your identity. Alternatively, if you're required to submit identification verification, you should have your online casino winnings in your account as soon as you're verified.
If using cryptocurrency casinos, withdrawals are pretty much immediate unless otherwise stated.
All other standard payment options such as bank transfer or debit will take between 2 – 5 working days.
Do I pay fees for using the fast withdrawal option?
This depends on the online casino you're using, some may charge, however most don't. Ensure you read the withdrawal T&C's within the casino to be sure.
If still unsure, ask the online casino customer service team via live chat, email or social media, in order to clarify.
Why would a fast withdrawal be delayed?
The three main areas that'd contribute towards delayed withdrawals would be as follows:
Majority of fast withdrawals will only be delayed if a player hasn't confirmed their Know Your Customer (KYC).
If the amount of money won is big, online casinos may take longer to process the winnings.
Weekend winnings, some online casinos may only process withdrawals during working days rather than weekends.
What do I do if my withdrawals haven't hit my account by the said time frame?
If you're using a registered fast payout method, and are within the T&C's, an online casino should generally have the money to you within the agreed time.
However, there are times to which online casinos may delay. Ensure your KYC docs have been confirmed, if this was done during registration, make sure you contact the customer care team first.
Always put your username, date and amount won, preferably via email so you have a timestamp and proof. Then follow through with a phone call or contacting the live chat team.
If an online casino continues to avoid or delay, you may contact the Gambling Commission to mediate the issue. Alternative websites that can also help, include askgamblers, casinomeister and thepogg.